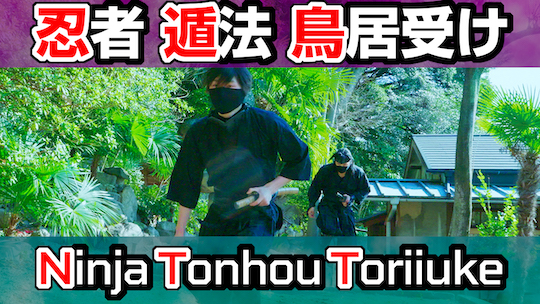 Hi Ninjas!
YouTube Ninja-Do channel!
This time, Ninja " Tonhou1 " Sword fight " Toriiuke " 11
Ninja " Tonhou " : Ninja hide and escape to fulfill their duties It's called Tonhou or Tonjutu.
Sword fight " Toriiuke " : The enemy comes again, so receive it like the gate of shrine.
There are English subtitles! Please take a look.
Please subscribe to the channel if you like.
Subscribe to my channel!