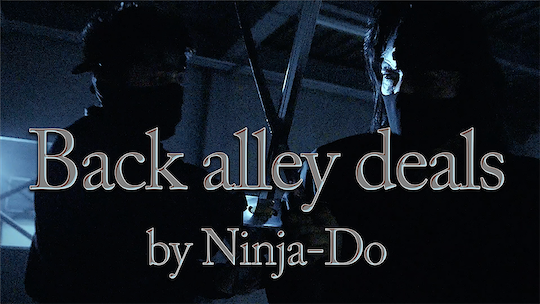 Dear Ninja's friends,
Long time no see, thank you for your support!
We made a Ninja film for Australian film competition, MRR2020(https://www.myrodereel.com/).
The title is "Back alley deals", it's a grateful urban Ninja action film!
So, we hope you enjoyed it, and remember your Ninja experience.
If you enjoy the film, please go vote for it now in the My RØDE Reel 2020 film competition.
Please vote here: https://eblast.rode.com/t/n/r-l-460afa36090411eb8c354e451bd386b2-l-y-r-l/
Or, we happy you share and comment the film.
And you can watch the behind the scenes(https://youtu.be/579n-vX2USw).
We hope to meet you again!
Thanks lot,